Friday 22nd October (Mackay Show Grounds) & Online
"Females Of The Future 2021"
Wide range of Genitecs on offer
Friday 22nd October (Mackay Show Grounds) & Online.
We are proud to introduce the first of our new USA bred females to be offered for sale.
Elite Livestock Auctions Bid online with our new auction tool today!
Invited Vendors
Fenech Brahmans, Akama Brahmans ,Hamdenvale A.
Inspections from 4.00pm - Dinner from 6.00pm
Sale Commences 7.00pm
CLICK ON CATALOGUE
Wide range of Genitecs on offer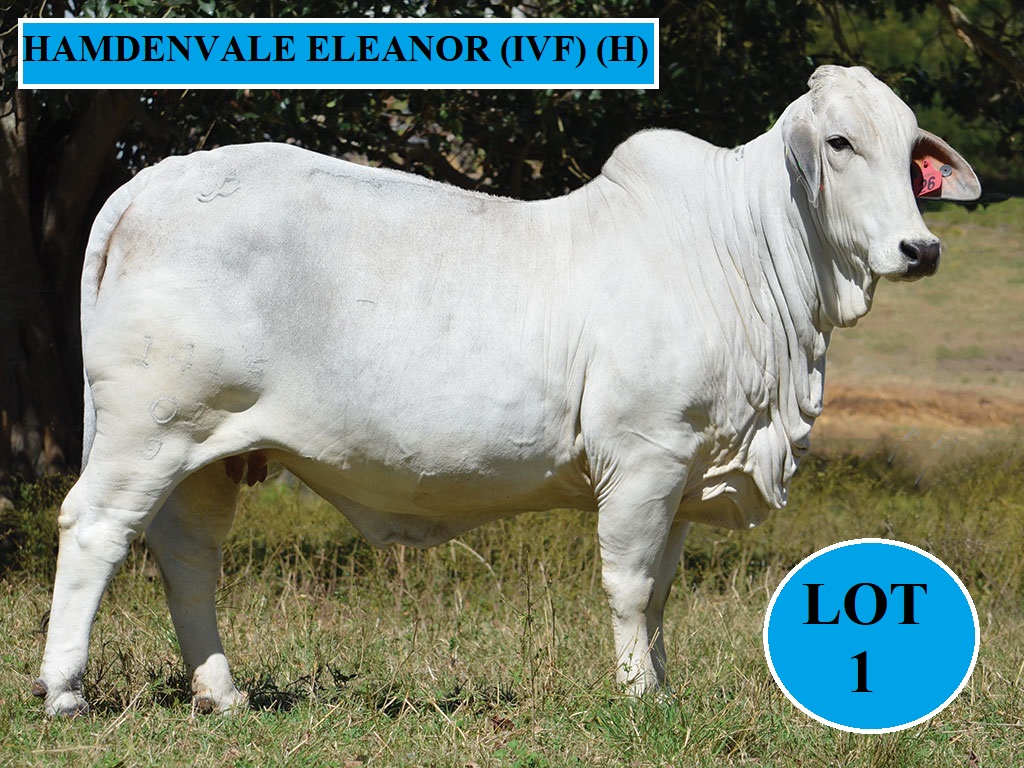 LOT 1 PTIC to Palmal Alberto 9121 (PS). Eleanor is a great heifer to start the sale, a quality daughter of National Champion, JDH Domino Manso 200, out of our Donor female Hamdenvale Angelina. This lovely soft skinned, docile heifer is heavily pregnant to our recently added polled herd sire, Palmal Alberto.
LOT 3 PTIC to 2AM Lord Dalton 6810. Vanessa is a daughter of JDH Layton De Manso and our very successful Donor in Hamdenvale Jesse (deceased). Another opportunity to obtain a stylish heifer heavily pregnant to our recently added herd sire in 2AM Lord Dalton.
LOT 4 PTIC to Palmal Alberto 9121 (PS). Holly is already a proven breeder, being pregnant with her 3rd calf. She is by our herd sire Akama Merton out of Hamdenvale Amira, a full Imported blood female. Holly is heavily pregnant to polled sire Palmal Alberto.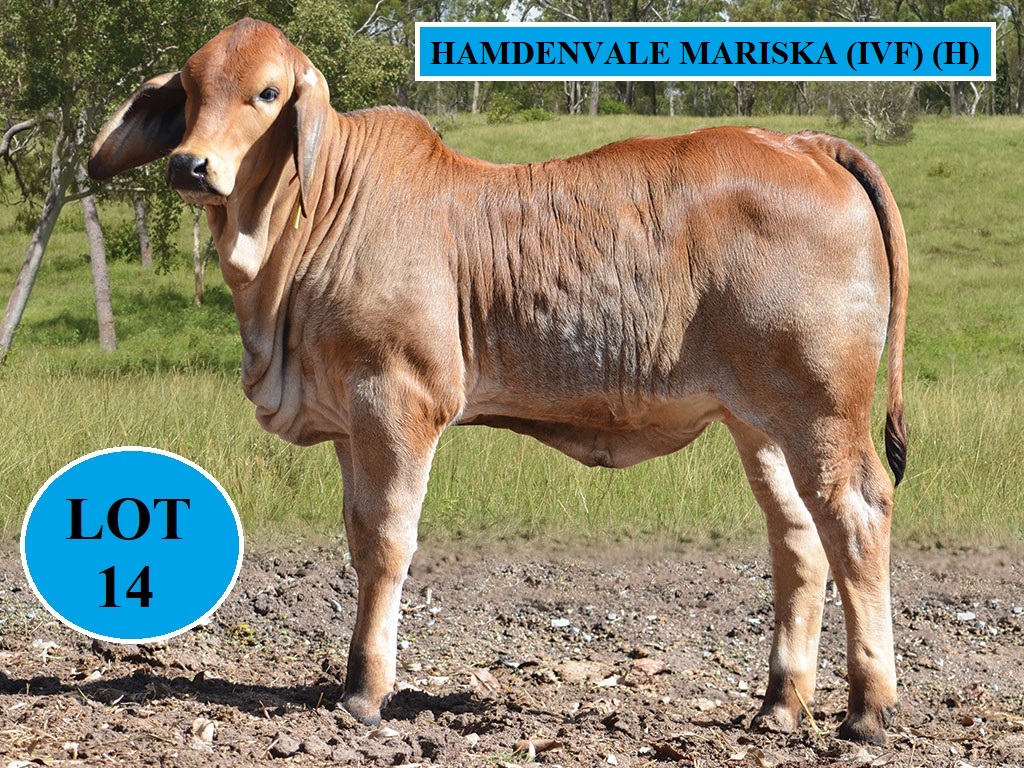 LOT 14 Mariska will be the first of our JDH Massai Morani 383/7 daughters to be offered for sale. We believe the Massai Morani calves are among the best we have ever bred. Mariska is the daughter of one of our favourite Donors in Hamdenvale Bonnie 1277. She is all class and presents herself well. Her recipient mother has also been implanted in an IVF program with results available at time of sale.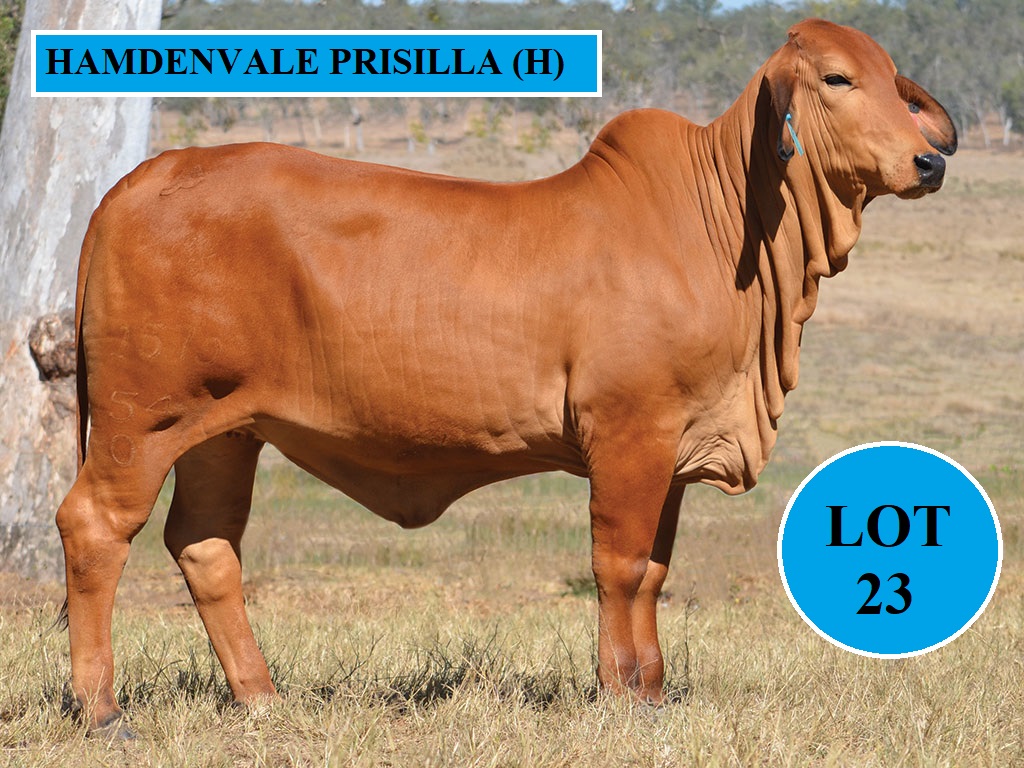 LOT 23 Prisilla is the first of 3 impressive daughters of the JDH Elmo Manso and NCC Dienka 218 son in NCC Discovery, out of Hamdenvale Cilla 1119/99. She is a very stylish heifer, exhibiting all of the qualities studmasters are seeking. Priscilla is an eye catcher, suitable for the front paddock. Priscilla also carries a positive pregnancy to Polled Sire Mr V8 279/7.
Video Catalogue