Land Size: 48 700 Ha or 120 289 Ac (Approx.)
Location: located approx 95km south-east of Charters Towers
Harvest Home
Topography: Predominantly undulating with some level to sloping plains and some undulating elevated plains with occasional high stony ridges.
Pastures: Seca, Verano, Wynn Cassia and Buffel grasses with Black and White Spear and native herbages. Small portions of Spinifex and Wire Grass.
Soil types: Red earths, a variety of hard, sandy, red and yellow duplex soils and a mixture of bleached sands and sandy grey earths.
Water: Extensive frontage to the Cape River and is dissected by the Rollston River feeding into the Cape Reach of the Burdekin which drains into Dalrymple Lake. 10 bores, 24 dams (of which 7 are equipped) and a variety of natural springs and tanks. Stock water is reticulated to 44 troughs via extensive poly piping.
Paddocks: Divided into 21 paddocks with several smaller paddocks connected with an extensive laneways network.
Fencing: High standard throughout with the majority of end assemblies and gateways of steel construction.
Improvements:
* 3BR, 1 bath Homestead
* 4 BR dwelling with large patio
* Saddle shed
* Three sheds can be utilised for machinery workshop or storage
Yards: Well equipped cattle yards with a capacity of 400 head and supported by six holding paddocks.
Call Peter or Troy Now
Peter MacPherson 0447 941 110 Email pmacpherson@qldrural.com.au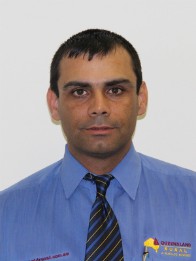 Troy Trevor 0408 502 576 Email ttrevor@qldrural.com.au