Amos Vale Bull Sale 25th July 2019
from Jul 25, 2019 - 1:30am until Apr 25, 2019 - 4:13am
AMOS VALE BULL SALE
Thursday 25th July 2019 - 1:30pm
The 2019 sale draft of AV Bulls are progressing very well at this stage.
We are renowned for producing even, good coloured, functional paddock reared meaty Bulls with consistent quality, muscle pattern and correctness.
The 2019 draft are no exception, they are a very impressive draft of young sires, don't miss your chance to secure one on sale day, July 25th 2019.
Open Day - Monday 1st July 2019
From 9am till 4pm, come along and inspect the 2019 sale draft, have a chat and a cuppa with us.
Click to view Catalogue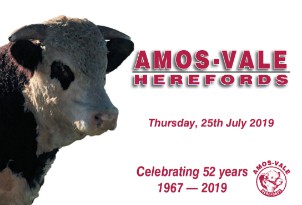 For more details phone Mark on 0428 33 46 26
Amos Vale Herefords 2019 Draft (Drone shots)
CLICK ON LOT IMAGES TO VIEW PEDIGREE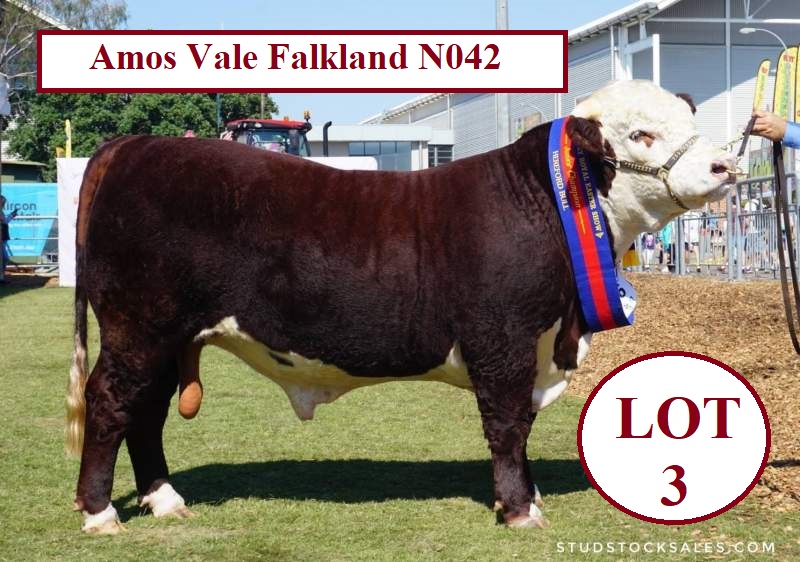 Amos Vale Falkland N042 Lot 3
2019 Sydney Royal Show Junior Champion Hereford Bull.
Another outstanding Eclipse son, his faultless structure and wonderful Hereford cosmetics make him a real eye appealing stud sire prospect. His rich red colour and wonderful head and eye compliment his structurally correct frame which is packed with meat and muscle. He has loads of natural thickness and is beautifully balanced. Weighing in at 840kg at 18mths he is one to watch on sale day.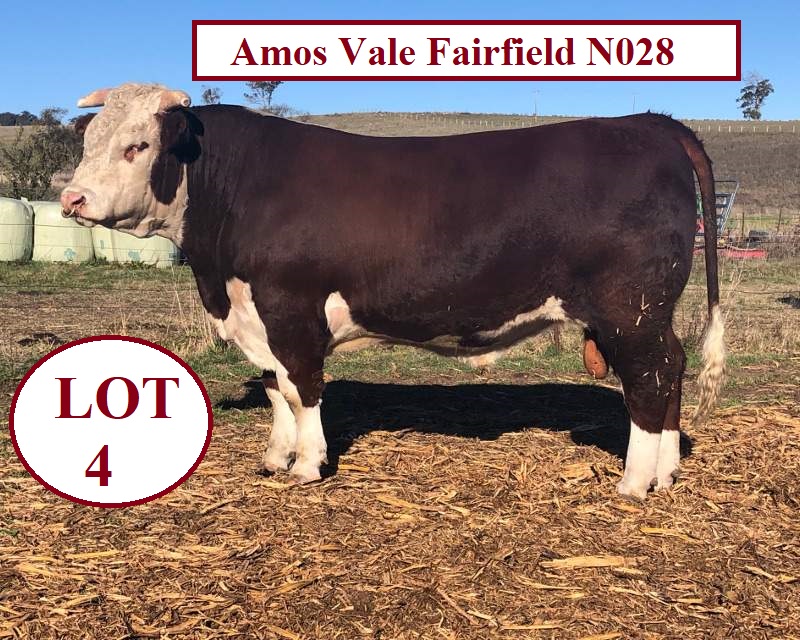 Amos Vale Fairfield N028 Lot 4
Placing 3rd in a strong class at The Sydney Royal Show 2019.
Shaping up as one of the great bulls to be bred at the stud. A real stud sire in the making, this outstanding youngster weighed 880kg at 18mths, he is long and deep with a great head and eye, plenty of meat and muscle and is a good coloured, free moving, eye catching bull with loads of potential.