BRAHMAN NEWS JUNE ISSUE
Click on image for the JUNE 2019 Issue
Brahman news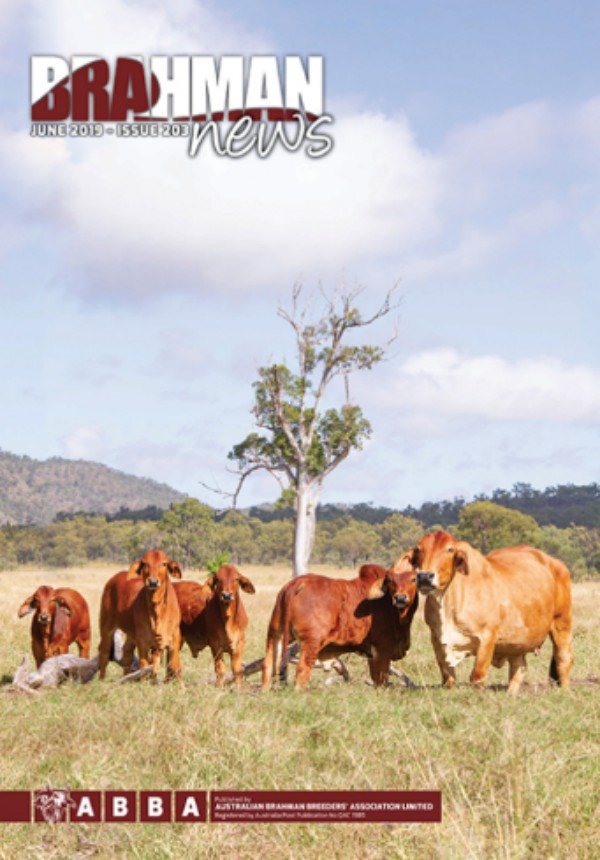 CLICK ON IMAGE
YEAR IN REVIEW
The registered bull average of $10,850 is up 51% on last years record and herd bulls at $5,181 were up 23% on last year also setting a new record.
The combined bull average of $8,743 is also a new record.
Brahman Week was undoubtedly a highlight with an average of $11,750 for 824 bulls, 46 more bulls than last year for an increase in gross of $3.92 million.
The top price of $150,000 sits third on the record list and the top priced herd bull at $96,000 is being claimed as a world record.
Brahman cattle over the years and the market is clear evidence of that, then I can confidently say the best years are still ahead.
CLICK ON IMAGE FOR ABBA SITE