LANCEFIELD BRAHMAN SALE
Gracemere Sale Yards 28th October
9 AM START
Offering 106 Brahman Bulls
A strong smorgasbord of successful Sirelines will give bull buyers a broad and exceptional choice of genetics at the Lancefield Brahmans Invitation Sale at Gracemere Saleyards on Monday 28th October.
106 bulls are catalogued, all greys, on behalf of the McCamley Family Studs Lancefield, Lancefield M, Palmal and 2AM along with Rodger & Lorena Jefferis' Elrose Stud.

Over 30 individual Sirelines have sons in the offering, a rich genetic diversity of valuable beef bloodlines, industry proven throughout Northern Australia. "Many of our bull buying clients have been buying from us for years so it is important we keep identifying Sirelines of superior performance to give them greater options in their bull purchases, all from the one auction sale source," Scott McCamley said on behalf of the Sale Vendors.
Click on images for predigee and videos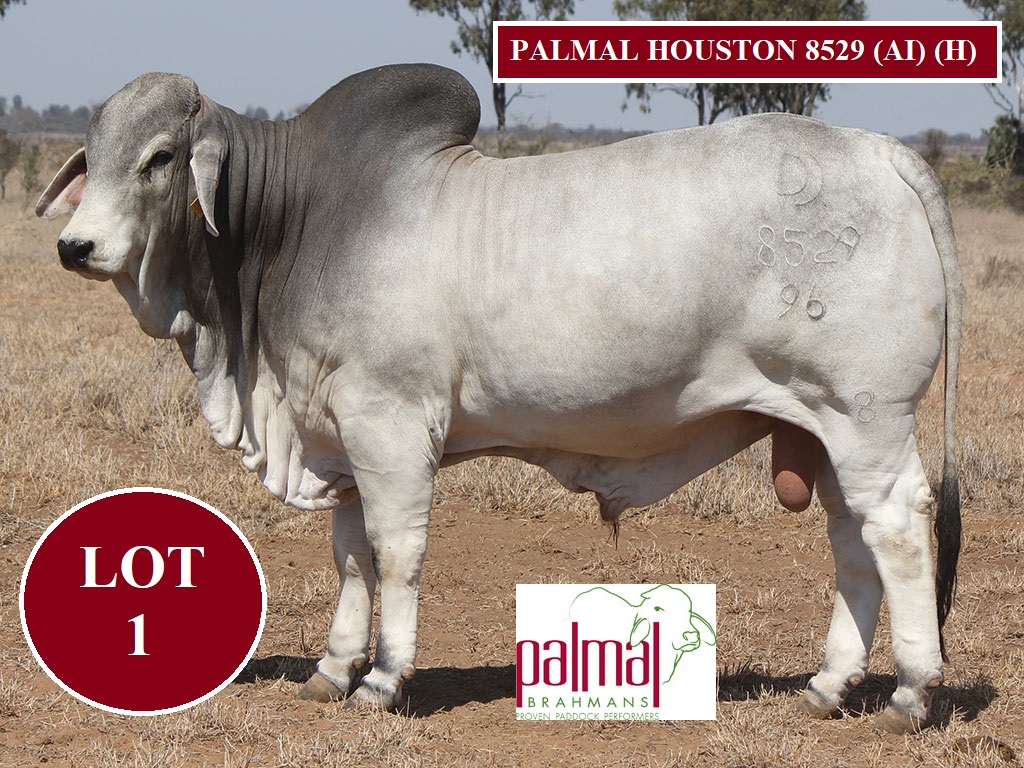 LOT 1 This is our first son of JDH Sir Hudson to be offered and comes from a strong damline as well. Hudson sons sold up to $72,500 last year. Houston is a high weight performance bull through his excellent growth for age, length and attractive volume of natural muscling. Good in the testicles and temperament, big ribspring, good sheath and optimum softness in his finish. He's a big, beef performance bull with a high recommendation at the auctioneer's first call of the Sale. Dam 1st calf; Granddam 4 calves inc. 1 natural.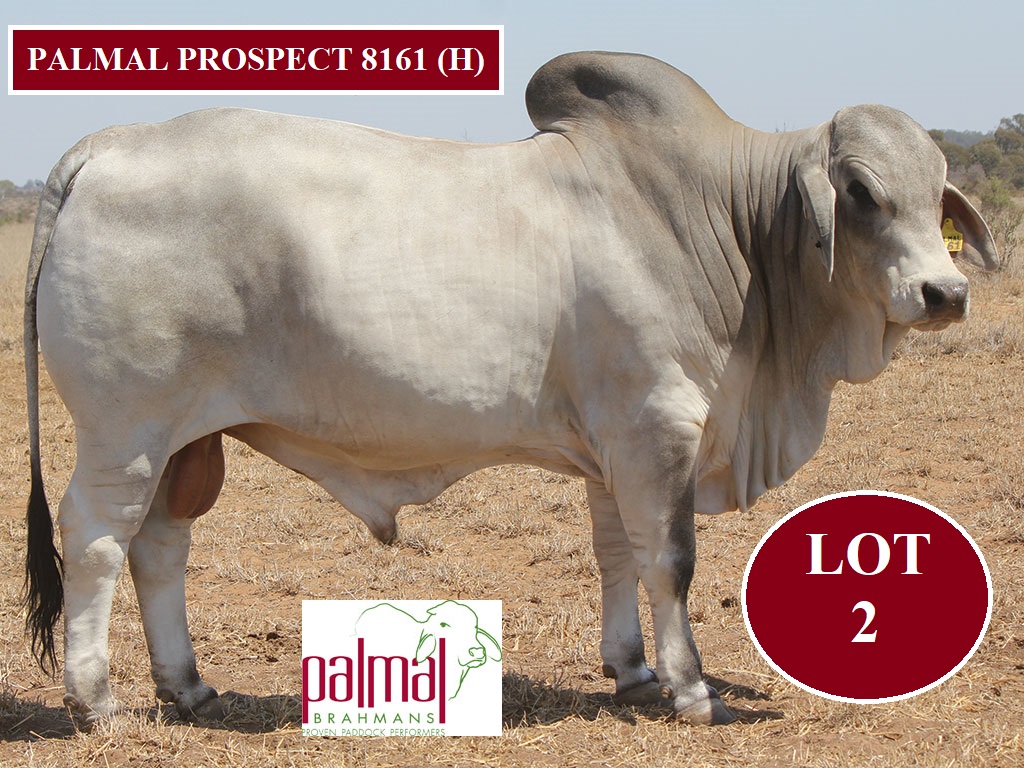 LOT 2 Dam 4 calves @ 402 dci. Granddam 4 calves @ 394 dci.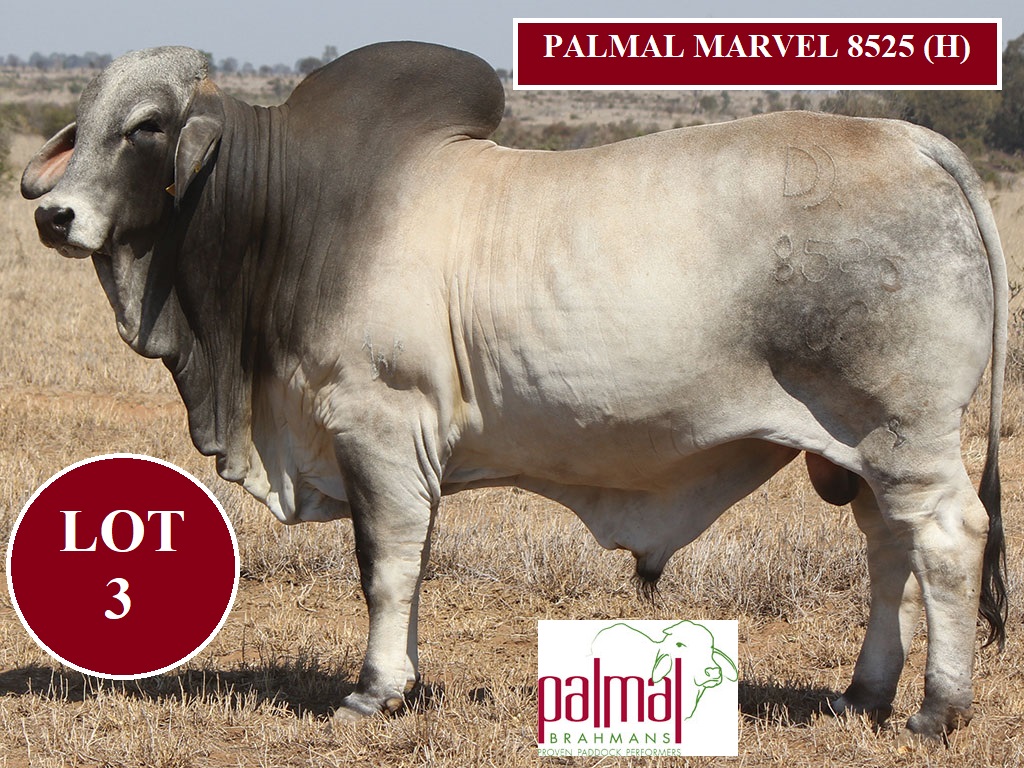 LOT 3 What a Marvel this Elmo grandson is. An imposing, big sire type - long, strong and proud. Good strong head on him backed up by ideal pigment. It's impressive the way he comes off a lovely topline into a huge spring of rib. We sold a son of NCC Marzipan at last year's Sale for $32,500; here's another good one. Dam was purchased at the Jaffra Stud Dispersal.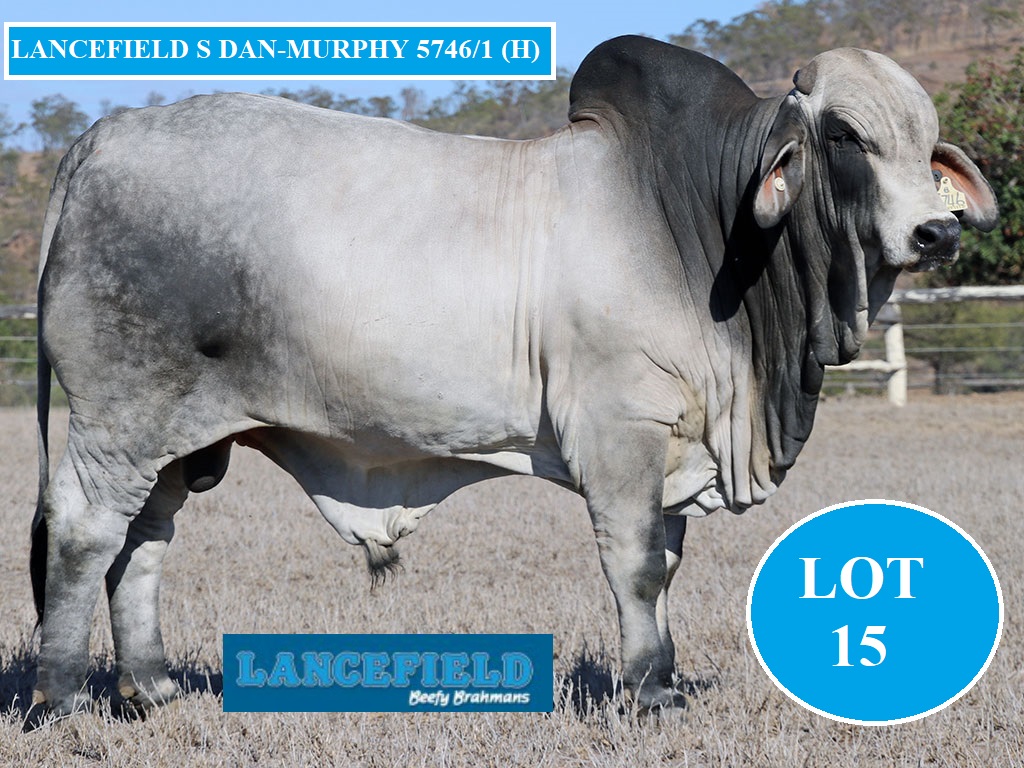 LOT 15 Dan-Murphy is an attractive dark grey with the look of a Sire. Strong boned, square bodied, heavy hindquartered and exhibiting attractive breed character. Studmasters, pay him some attention early in the Sale. He's a half-brother to the impressive Mr Murphy, sold for $45,000 to Stanbroke Pastoral Co. at last year's Sale, so his dam has established herself as a superior producer in the Stud. Dam 3 calves @ 357 dci. Great Granddam 16 calves inc. 8 natural.
LOT 16 The Meryl bloodlines always deliver the best of beef performance in natural easy doing packages, just like Glenroy. He's a big white grey of strong breed type, extra length and a big butt end. Good head and hump setting, he's just a great representative of line after line of proven Lancefield genetics. Dam 3 calves @ 481 dci. Granddam 8 calves @ 396 dci.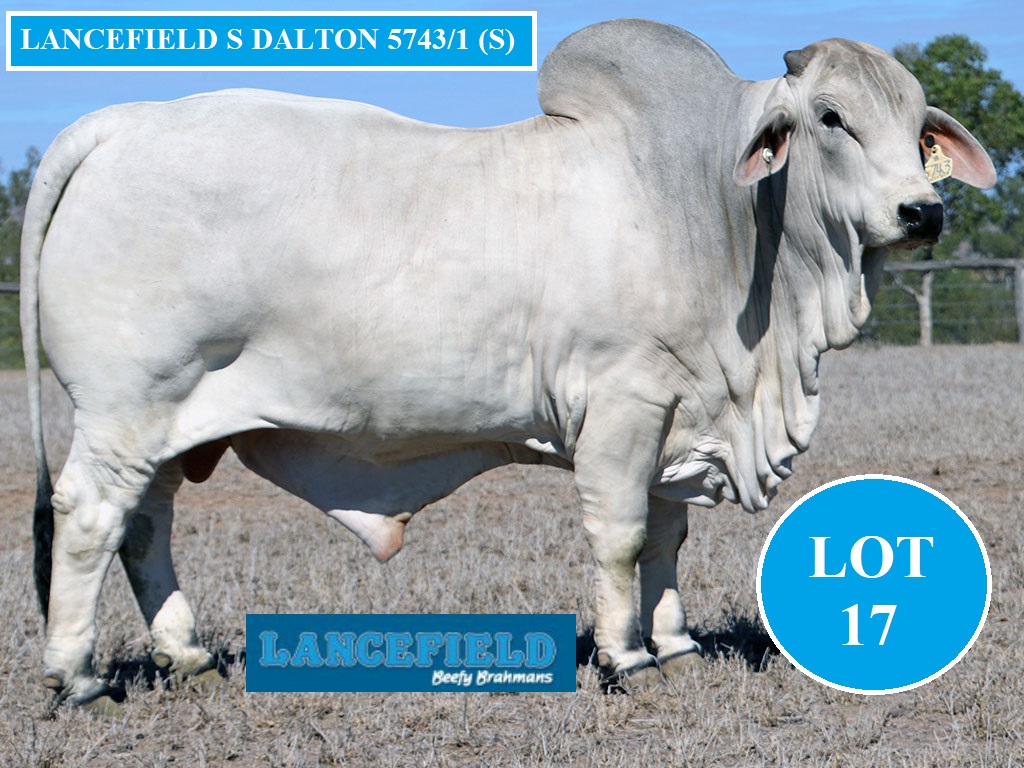 LOT 17 A son of the beautifully bred Jake, this 2yo bull is similar to his mate and may just shade him on some attributes - you be the judge. A white grey of excellent breed style, growth, depth, thickness and softness. A big deep flank on this very correct bull. If you're wanting weight performance and sire style plus, latch on to Dalton. Dam 4 calves @ 433 dci. Granddam 6 calves @ 392 dci. Great Granddam 7 calves @ 426 dci.
LOT 21 Elon is a quiet natured bull of outstanding natural muscle expression and softness of finish. Look at his depth through the flank. Dam 4 calves @ 366 dci. Granddam a donor of 35 calves inc. 8 natural.
LOT 22 Salvador is an eye catching, strong pigment, dark blue bull of attractive carcass qualities. A son of the highly successful JDH Sir Stratton, he is square and full bodied, has good disposition, good sheath and has the width you want behind the hump. Looks a promising prospect, backed up by good EBV's. Dam a donor; Granddam 5 calves @ 378 dci.
LOT 23 If you're looking for natural thickness and weight performance then you'll appreciate the muscle pattern, big square hindquarter and easy finishing ability of Emperor. Has the skin and coat type required, and a strong masculine head. Dam 7 calves @ 374 dci. Granddam 11 calves @ 373 dci.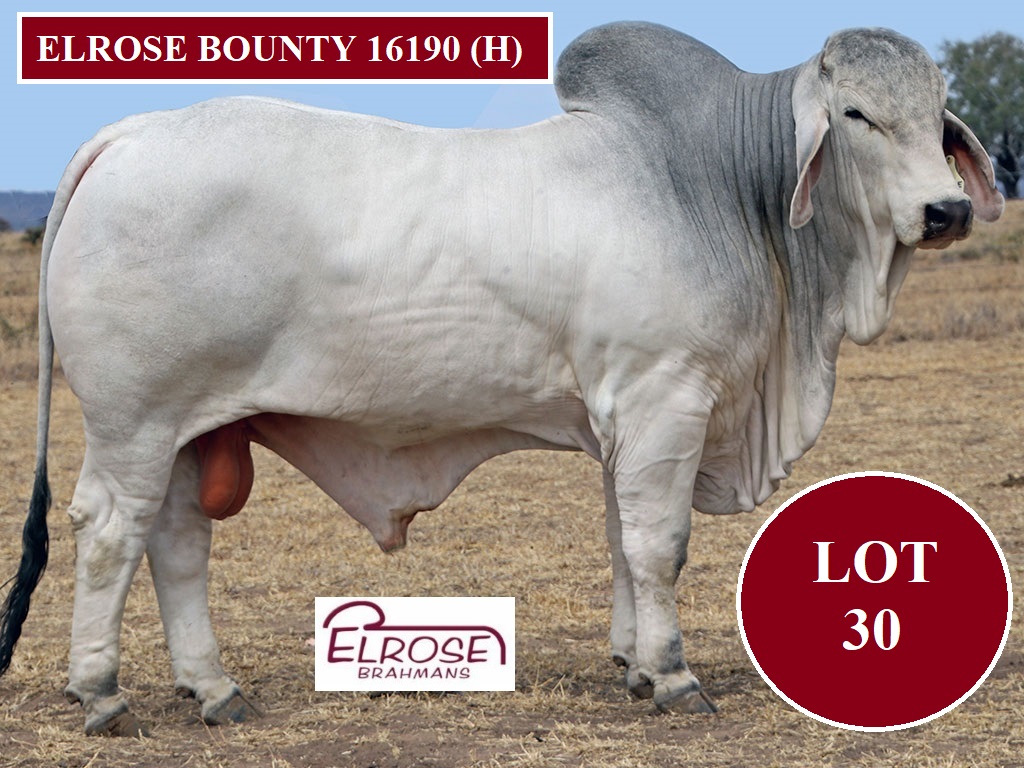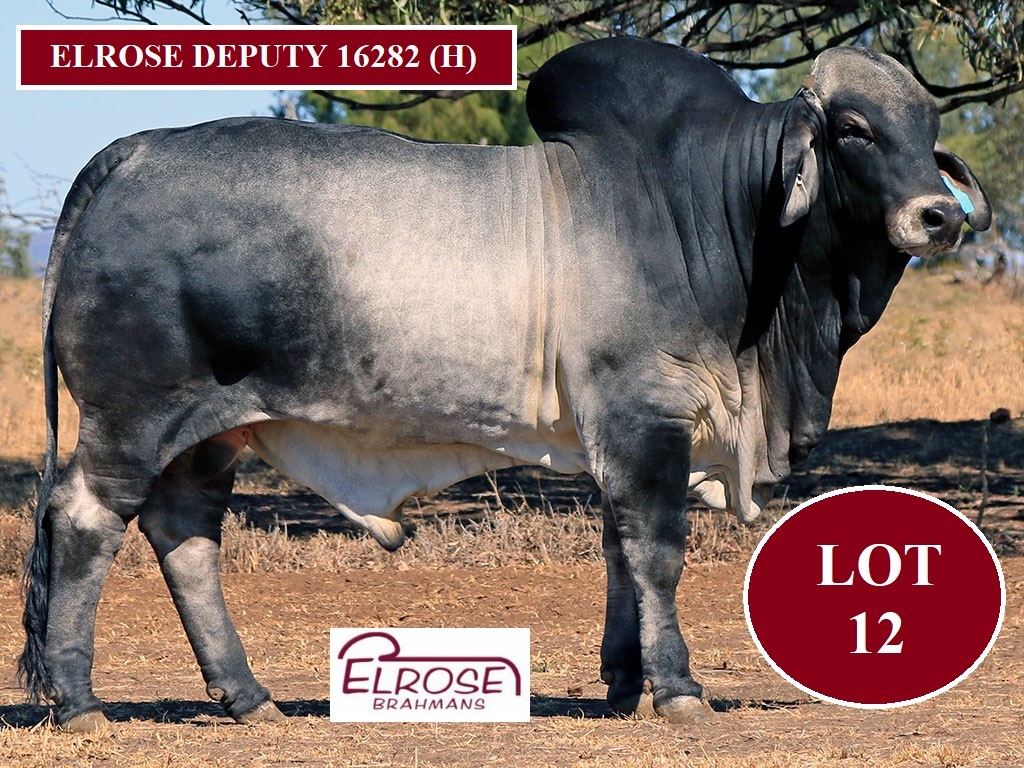 Lot 12 Deputy is a big, dark grey, real sire type son of our $52,500 purchase, NCC Marshall. Broad headed and full muzzled, he's a well balanced, free moving bull that stands square and sound on good feet and legs. Length and strength of carcass credentials are features of his make-up and he carries a good set of testicles. For masculinity, pigment and beef performance, seek him out early in the Sale. Dam 2 calves @ 340 dci.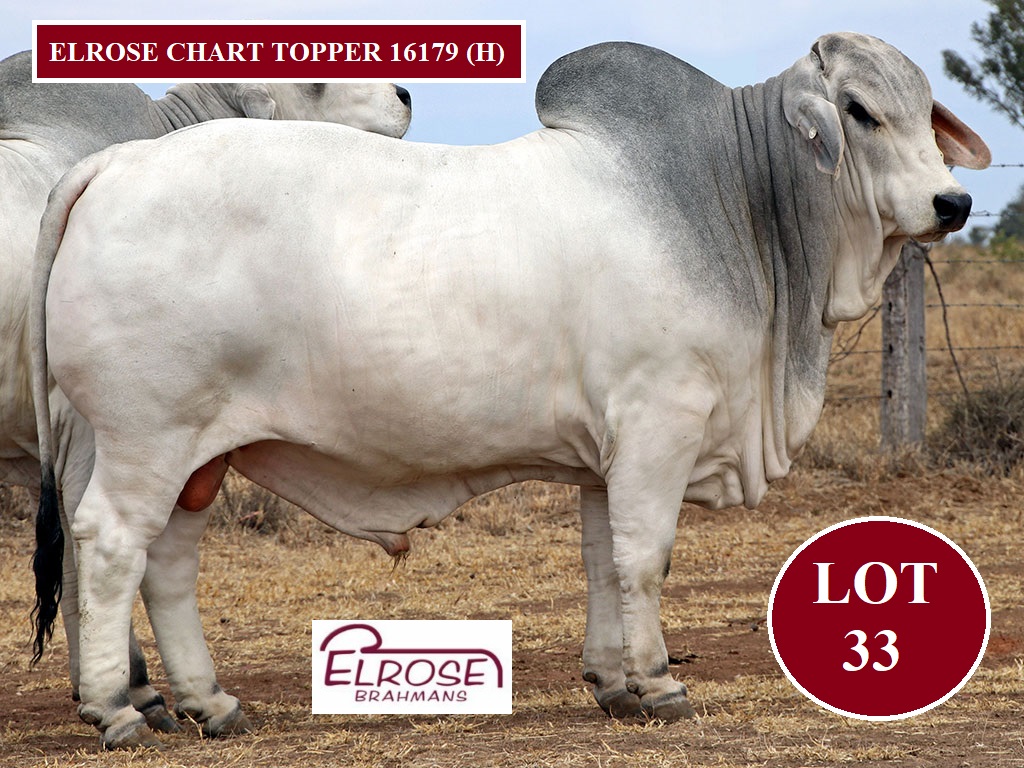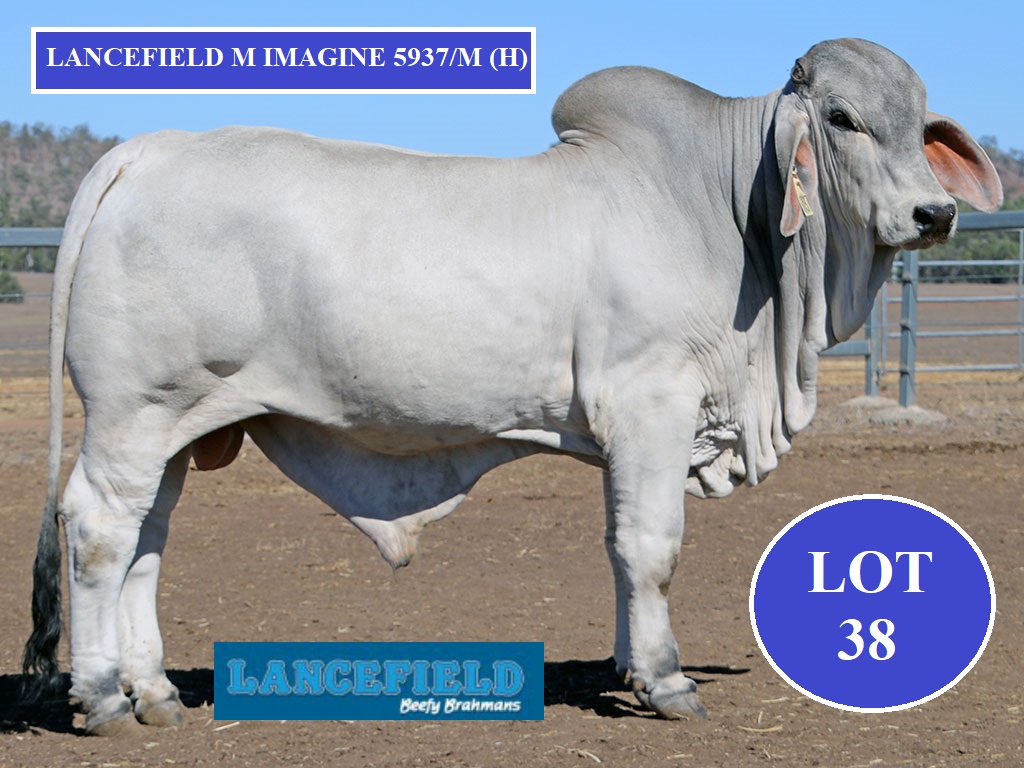 LOT 38 Imagine leads our team. He's an easy doing bull of attractive softness and strong bone. Dam 3 calves @ 387 dci.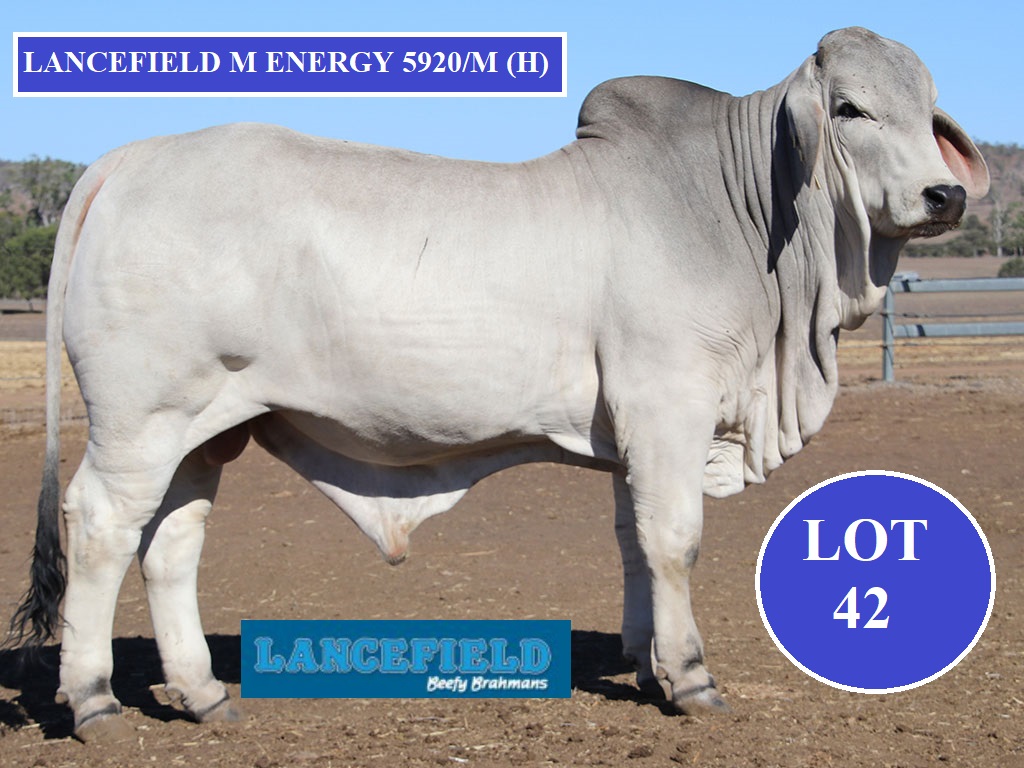 LOT 42 A wealth of high class breeding backs this 2yo. Energy displays tremendous carcass qualities. A combination of length, attractive muscle pattern and easy finishing ability highlight his value to discerning beef producers. Dam 1st calf; Granddam 5 calves @ 545 dci.
LOT 68 Heavy natural muscling is a feature of Eclipse. Bred from a strong fertility damline. Dam 2 calves @ 358 dci. Granddam 10 calves @ 412 dci