Lancefield Invitation Sale
LANCEFIELD BRAHMAN SALE
Gracemere Sale Yards 29th October
Offering 125 Brahman Bulls
Lancefield, Lancefield M, 2AM and Palmal Studs will again be joined by Elrose at the 2018 Lancefield Brahmans Invitation Sale at Gracemere Saleyards, Rockhampton on Monday 29th October to present an offering of 125 excellent Brahman bulls.
As is traditional, the Sale features impressive, young, strong, Stud Sire prospects destined for success in the bull breeding industry, as well as beef and fertility performance backed bulls of valuable commercial industry credentials suited to premium steer and replacement heifer production.
While the majority of the line-up is greys, the Sale also includes 12 reds in the offering.
The 25 poll bulls in the Sale include prospects of exceptional sire quality that are certain to entice serious Studmaster attention.
Click on image Lancefield Sale web page
CLICK ON IMAGE FOR 2AM BRAHMANS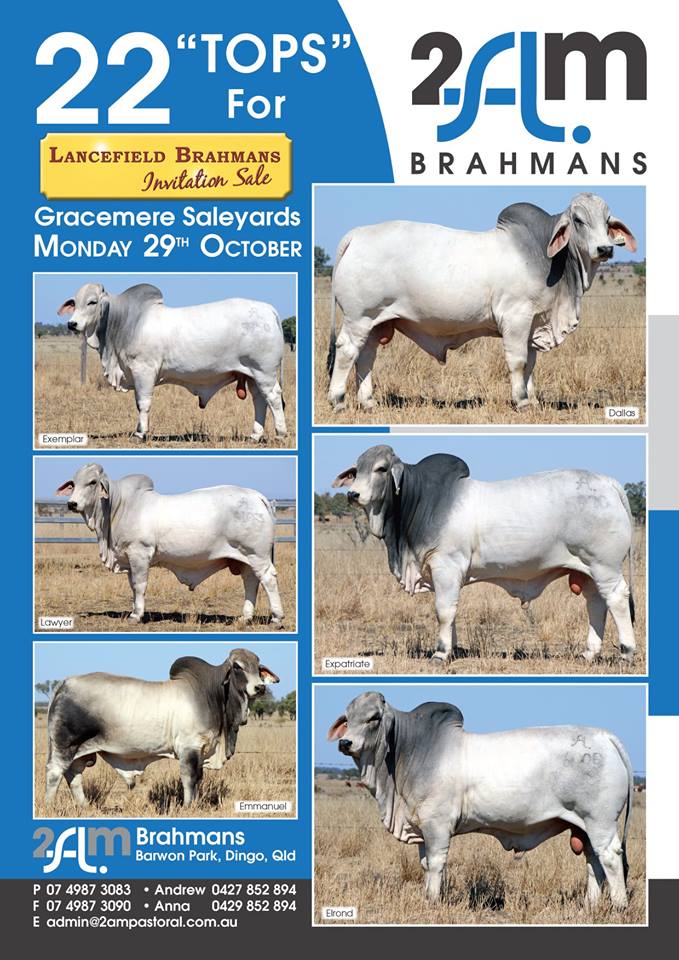 CLICK ON IMAGE FOR PALMAL BRAHMANS