The CQ Invitational Droughtmaster Sale
Will be conducted at CQLX Gracemere again this year
Monday the 16th of October commencing at 10:00am.
It's the affordable bull sale which offers you quality bulls with that extra length and scale.
The sale offers versatility, bulls with the extra Brahman Content or the lower grade bulls as well.
You can get yourself a top-class Stud Sire, a bull to produce you Vealers or Jap Ox and everything in between, whatever your markets require.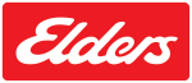 Phone Randell Spann Elders 0429700332
Phone Anthony Ball Elders 0428275499