Land Size: 23,200 hectares
Location: Narcissus is located approximately 175km south west of Winton and 195km east of Boulia
Special Features: Narcissus has a very good mix of light carrying sweet fattening country
Narcissus
SOLD SOLD SOLD
Is located approximately 175km south west of Winton and 195km east of Boulia along the Cork to Mackunda / Middleton Road...
There is approximately 77km of unsealed road to the bitumen Kennedy Developmental Road linking Winton to Boulia.....
There are several other accesses to Winton via the Diamantina River Road, Cork Mail or the Jundah Road.
Facilities/Services:
Power is supplied by a stand alone solar power system with 20 roof mounted solar panels and a back up generator. Telephone, Satellite TV, Internet and UHF radio, twice weekly mail service from Winton.
Winton offers primary and secondary schooling to grade 12, hospital and medical facilities, rural businesses, Government Agent and personal shopping.
Twice weekly air services to and from Townsville and Brisbane as well as a daily bus service to and from Brisbane. There are cattle saleyards and rail trucking facilities in Winton.
Rainfall:
275 to 300mm per year is the long term local average.
Area & Tenure:
Lot 3673 SP210354—Rolling Term Lease 0/23210 – Approximately 23,200Ha (57,304Ac)
Rates: $3170.50 per half year Local Authority: Winton Shire Council

Country:
There is approximately 14,975ha (37,000 acres) that is a mix of the Diamantina River and Western Creek flood-out channels interspersed with sweet pebbly clay pans, scalded flats and open Mitchell and Flinders grasslands.
There are another two creek systems, Fiery and Finger Board Creeks that flood out following good local storms, providing sweet fattening feed across these channels.
All this flood-out country grows very good sweet fattening feed such as Mitchell and Flinders grass, native summer grasses, Diamantina Lucerne, Blue Bush, Salt Bush and other herbages such as pig weed and summer vines. This country is lightly timbered with Bauhinia, Beefwood, Coolibah, Sandalwood and Dogwood.
There is excellent grazing along approximately 12.5km of double frontage to the Diamantina River as well as approximately 15.2km of channel country along the Western Creek. These channels are approximately 8.5km at their widest point. There is also flood-out grazing along approximately 10km of the Fiery Creek and 4.6km of the Finger Board Creek systems.
There is approximately 5,780ha (14,300ac) of light carrying red pebbly ironstone country that is lightly covered with Gidgee trees and sweet summer grasses and herbages such as pig weed and Gidgee burr.
There is approximately 2,425ha (6,000ac) of hard stony outcrops covered with Spinifex and summer herbages.
Waters:
Narcissus is well watered with access to 4.5km of the permanent Cork water hole as well as numerous permanent and semi-permanent water holes along the Diamantina River and Western, Fiery and Finger Board Creek systems. There is a solar pump and panels at the Cork water hole where water is pumped through approximately 20km of 2" poly pipe to 8 poly tanks and 6 concrete troughs. There is a solar booster pump and two poly tanks located just south of the house that helps push the water out to the western end of the pipe line. A fire fighter pump is set up at the Boundary water hole to pump water to the Boundary tank and trough. There are 3 dams of which 2 have been fenced and one has been equipped.
Homestead & Buildings:
The 4 bedroom homestead has air-conditioning in the main bedroom and the living area. The staff quarters have two air-conditioned bedrooms and a kitchenette as well as a cold room. There is an older style 4 bay vehicle / workshop shed and a relatively new raised 6 stand woolshed that is in very good condition. There are no sheep yards on Narcissus. Water for the homestead comes from a rainwater tank and is pumped from the waterhole in the Western Creek by a windmill with a backup supply from the Cork water hole.
Carrying Capacity:
800 to 980 breeder cattle or equivalent in an average season.
Agents Remarks:
Narcissus has a very good mix of light carrying sweet fattening country running down onto the very good flood-out Diamantina River and numerous other creek systems. It is best described as a dual purpose stand-alone breeding fattening property or could be used solely for growing out and fattening store cattle from the northern or western breeding areas. The improvements are in good condition and the property can operate as a going concern immediately. It is a low cost easy care property.
Narcissus is presently lightly stocked and would be available for immediate livestock access for a nominated number of cattle after the signing of an unconditional sale contract. Narcissus would comfortably carry 900 cows or equivalent until the end of the year without any further rain.

Price: Asking $3.4 M bare of plant & livestock
CALL TOM NOW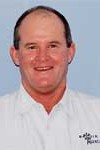 Tom Brodie
• T: 07 4657 0694 Winton Office
• M: 0428 712 095