Land Size: 14,524.6 hectares (35,890 acres)
Location: 127 kilometres North West of Charleville .
Special Features: 'Nungil' is a well presented property in a very sound area.
BREEDING, BACK GROUNDING AND FATTENING
LANGLO RIVER PROPERTY
LOCATION: 127 kilometres North West of Charleville on Langlo River Road including 93 kilometres of bitumen, 142 kilometres South of Tambo, 150 kilometres West of Augathella.
AREA: 14,524.6 hectares (35,890 acres)
SOLD AT AUCTION 17TH JUNE FOR $3.3 million and the buyers were Cameron and Jacqueline Tickell.
COUNTRY:
'Nungil' is predominately flat to gently indulating and has a balanced mix of Brigalow/Gidyea, Poplar Box/Sandalwood and soft Mulga/Kurrajong country with well-established improved and native pastures.
Buffel grass, Bluegrass, Urochloa, Mitchell grasses and Mulga Oats, Mulga Mitchell, button grass and other soft grass and numerous herbages in season. Approximately 5,500 acres of low edible Mulga with a good area of standing Mulga reserves.
There is about 1,000 acres of highly productive flooded lake country which grows a large body of feed.
CATEGORY X: 7,277 hectares (17,982 acres). Locked in white areas on PMAV.
DEVELOPMENT:
About 18,000 acres in past 10 years plus 4,000 acres Mulga pushed in strips, all seeded with Buffel grass. 200 acres cutter barred.
WATER:
Langlo River has 2 permanent and seasonal water holes. 4 sub-artesian bores all with electricity available. Bores are pumping into 2 turkeys' nests. 1 x 25,000-gallon concrete tank, also supplying water to 7 x 5,000 gallon poly tanks through 14 kilometres of 2 inch poly pipe and 22 troughs.

FENCING:
Divided into 8 main grazing paddocks, 7 holding paddocks and mustering squares. 31 kilometres of new boundary fence, 30 kilometres of new internal fences and approximately 6.5 kilometres of lanes linking holding paddocks.
CATTLE YARDS:
2 sets of cattle yards. Homestead steel yards with branding cradle, race and head bale and loading ramp, water connected. Top bore - second set steel bull rail yards with loading ramp, head bale and vet crush, curved race, 6 way pound draft, water available.
CARRYING CAPACITY:
Owners estimate 'Nungil' to carry 800 breeders with progeny to weaning age.
SERVICES:
Rural power, twice weekly mail service, automatic telephone, satellite TV, satellite NBN internet, WIFI connected.
COMMENTS: 'Nungil' is a well presented property in a very sound area. A good PMAV area locked in and potential for further development. Well fenced and watered with electricity available to all bores.
Over the past 6 years 'Nungil' has run 500 cows and calves and up to 300 weaners and older steers.
Offered bare of stock and plant. up to 500 Charolais/Charbray X breeders with % calves would be available to the purchaser.
Auction live on line Wednesday 17th June 2020 at 10.00 am.
Inspections by appointment only.
Information Memorandum available on request.
Phone Keith Now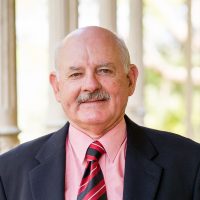 Keith Richardson
keith.richardson@elders.com.au
0427 457 487
BUSINESS HOURS
07 4656 9901