Land Size: 2.9-acre freehold property
Location: Buntine Hwy and Buchanan Hwy- 291 kilometres south of Katherine
Special Features: A popular destination on the Savanah Way for tourist,
Top Springs Hotel
FOR SALE
Here is your opportunity to buy one of the N. T's most iconic hotels.
Rich in history and popular by reputation the Top Springs Hotel is a 2.9-acre freehold property situated at the cross roads of the Buntine Hwy and Buchanan Hwy- 291 kilometres south of Katherine!
A popular destination on the Savanah Way for tourist, a comfortable place to stay for those that service the communities in the district- health workers, tradies, road works etc, a place for truckies to stop for a meal & fuel, and a social hub for the many pastoralist of the region.
The property comprises of the following:
- 29 accommodation rooms (ranging from $120 to $170 per night)
- Camping grounds ($25 per night)
- Well-presented bar- with front and back section, back bar has a seamless flow to outdoor area
- Outdoor bar area
- Takeaway area popular with bus groups for a bite on the run
- Full restaurant kitchen
- Fully fenced lawn area nice family friendly area for patrons eating outdoors
- Al fresco dining area
- Fuel station
- Bathroom, communal kitchen and laundry facilities for campers
- Staff accommodation- three bedrooms, kitchen, living area
- 18m x 13m steel and Colorbond shed, concrete floor, 3 sliding doors (4.2m high)
- 3 x generators
- Vehicles
- Gardening equipment
- Furniture
FOR SALE
$3,000,000 plus GST if applicable.
Phone Olivia Now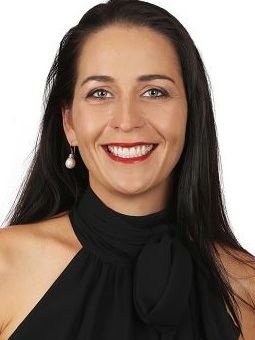 Olivia Thompson
m: +61 438 845 460
ph: +61 8 8972 2311